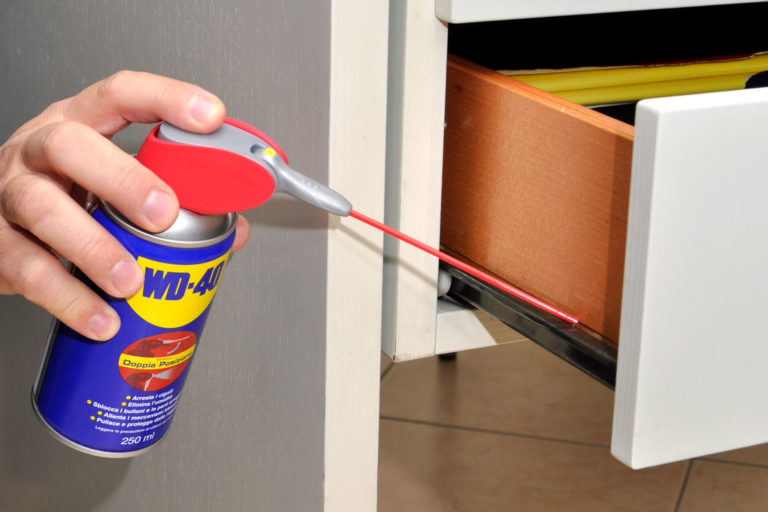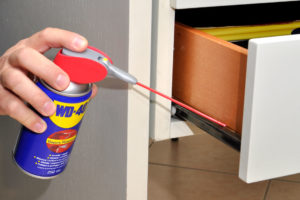 There are few things as annoying as drawer slides that don't slide well, that get stuck and… try our patience! Fortunately, in most cases the problem can easily be solved, but first you need to know the structure of the slides so you can better understand the solutions to the problem.
How drawer slides are made
The slides installed on the sides of drawers allow you to open and close the drawers; they have two pairs of bars, with one fixed to the drawer and the other in a corresponding part where the drawer is inserted.
These mechanisms come in many different forms, in terms of both structure and materials. Most often they are simple track-shaped elements equipped with wheels. They are usually made of plastic or Teflon, and can be mounted on both the part fixed to the drawer and to the chest of drawers.
In other cases they can be telescopic, with sliding systems on steel or Teflon balls. These solutions are widely used in slides for heavy drawers and have good extension.
Many slides also have a locking brake system that prevents the drawer and structure from being hit. Slides are usually made of metal or plastic, and quite often they're made with a combination of both materials to obtain an adequate compromise between strength, lightness and ease of sliding.
How to lubricate slides
Even in systems of the utmost quality, the prolonged use of drawer slides can lead to drawers that are difficult to slide open and closed. This can also be caused by the contents kept in the drawer itself (food, loose materials, etc.) that can sometimes disperse and interfere with the movement of the slides.
To solve these problems, two separate things must be done:
Remove dust and other deposits from the sliding systems 
Lubricate the parts intended for movement
The first operation can be done using a small brush, a vacuum or a jet of air from a compressor. Then the slide must be definitively cleaned with a slightly wet microfibre cloth.
The best lubrication can be achieved with the use of WD-40 Specialist Protective White Lithium Grease, which with its dense formula allows long-lasting lubrication.
The product is applied with its special spout in small quantities, does not drip and adheres to the support quite well. A considerable reduction in the friction coefficient is obtained, which facilitates the operation of the moving metal parts. It is ideal for drawer slides that support heavy loads, both indoors and out, and is also recommended for door and seat slides, brake mechanisms, hinges and pivots. Compatible with all metals, it does not damage parts made with other materials.
To follow all the news of WD-40 Africa, follow us on Facebook and Instagram !